I knew that sometime in Ian's early years I would start to look for a Mother's Day Out program. I figured I would wait til he is closer to 3, well it looks like I was wrong. Most MDO programs stop at 3 and want you to enroll your child in preschool at 3. Which I think is a bit excessive, I understand want your child to have ahead start but really 3 shouldn't they still be learning through play at that point? This post is not an attack on early education, so lets not make it that.
Bacl to the point, the hunt has begun to find the perfect MDO program for Ian to attend just one day a week. Just by Googling the choices are overwhelming. So I spoke to some friends and I am touring two different locations this week. I am 90% sure which one we will go with.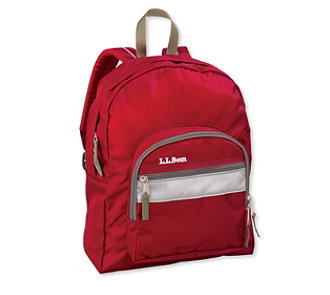 Now on to the fun, I ordered Ian his first backpack, for when he starts MDO in a few weeks. I know he doesn't need a backpack but it is so cute, I couldn't help myself.
I know that this will be tough on me once the day gets here that I have to let him go, I know it is just one day a week for a few hours. We will both grow and learn during his time there.
Don't miss any of my adventures of being a Grown up If you want more Bobbi, check out my babbles